As we move into the holidays, and I take a little blogging vacation, I thought I'd share a quick post….
What better than to do a year in review!
(OK, so really it's only a 5 month review, but who's counting?)
We moved to the San Antonio area the beginning of June.  At the time, I had several job applications in various school districts around the area.  I had no intention of staying home, although I knew if it came to that, it would be a dream come true.
In August, school started without me.  For the first time in 21 years, I was jobless.
So I bought 25 antique windows, and started this little blog on August 19th.
Little did I know, that 95 followers and over 35,000 page views later, I'd have my own business and my furniture in two different stores!  It just goes to show, that God knows the desires of your heart and his will is perfect.
Here are my top 10 posts this year, starting with the most views and working my way down….
1.  My Texas Fall Mantle
I'm beyond shocked that this post has had as many views as it has, but it ranks as the most viewed post. In Texas we don't really have a Fall, and while the whole blog world was decorating their mantles for Fall, I kind of felt left out.  So, I came up with this Texas Fall mantle..
2.  A French Coffee Sack Chair
My second most viewed post was on my first attempt at reupholstering furniture.  I chose a French chair we picked up at a garage sale, and used some old burlap sacks to cover it with.  I am still completely shocked at how well it turned out!
3.  Office Makeover: Part 1
I was beyond excited to document the process of my office makeover!  It all began with inspiration from Havertys.  I have since done a part 2, and 3.  Soon to come, will be the big reveal… but that will have to wait until after Christmas!  This was my inspiration…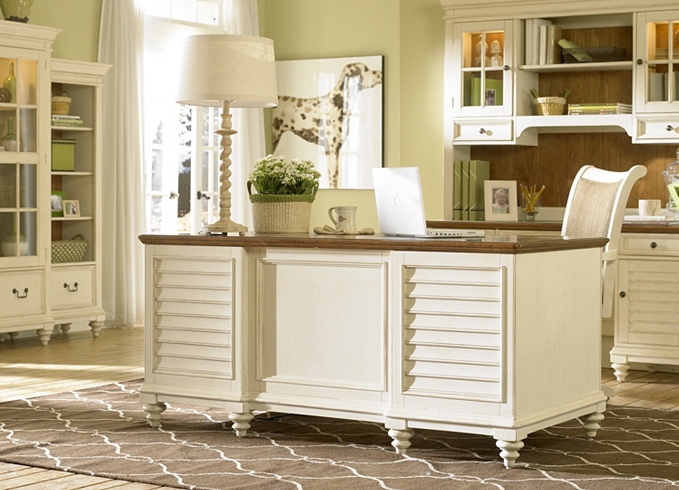 4.  Something Old, Something New
This is still one of my favorite things I've made since blogging! I came up with this idea when a dresser given to us for free turned out not salvageable.  Luckily, the drawers were in perfect shape!  They are great sellers at the store in Fredericksburg and are so easy to make!  Not only are they perfect for storing loose couch pillows, but they also make the cutest dog beds!!
5.  On a Mission for Paint!
This desk turned out way better than I could have imagined!  From the dark red, to the beautifully stained top, it is just gorgeous!!  This desk was actually one of the first times I used stain on a piece of furniture.  I must say, it's one of my favorites!
6.  A Headboard Bench
This is NOT one of my favorite posts.  Hubby and I worked on this project together and we both agree, it just didn't turn out like we hoped.  It is still a great idea, and we may make another one in the future, but not before we make several design changes!  This bench is still sitting in the back room of our house.
7.  A French Inspired Child's Wardrobe
This was my first time to put a graphic on a piece of furniture.  It took FOREVER, but I think it was well worth it!
8.  An Empire Dresser Makeover
I LOVE, LOVE this dresser!!  I really think, if I had the place for it, I would have kept it.  I love everything about it… the keyholes, the distressed drawers, and the color combination!  LOVE!!
9.  Window #25
After purchasing 25 antique windows, that originally I had no idea what I was going to do with, it was fun to finally paint my last window.  Those 25 windows opened a whole new world to me.  Blogging, antiquing, and starting my own business.  Window #25 hangs in our home as reminder of what a leap of faith can do.
10.  The Accidental Tea Cart
Ever wonder what would happen if you painted something with MMS Milk Paint and then went over it with Annie Sloan's Chalk Paint?  For me, this accidental tea cart was a result of just that.  Even though I had to go through some trial and error, it turned out lovely in the end!
I can't wait to see what God has in store for the year 2013!  I am super excited to see where this little business will go, and I'm even more excited to have you along for the ride!!
Merry Christmas!!!
Many blessings!!!
Linking Up:
Hugs!!!